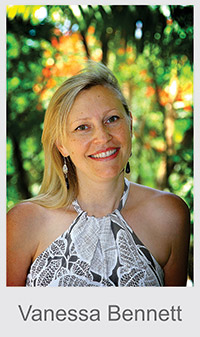 With over 20 years' experience in economic and social planning, Vanessa Bennett is considered one of Australia's leading economic and social planning experts. With qualifications in planning, economics…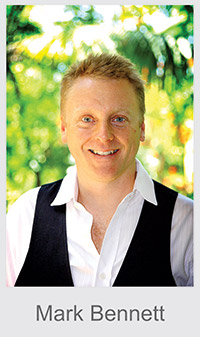 Mark Bennett has over 13 years' experience in environmental management with an emphasis on rehabilitating degraded landscapes into productive systems. His minesite rehabilitation work…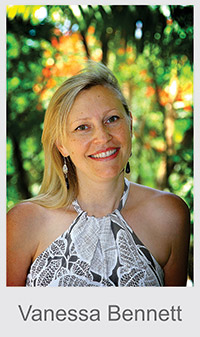 With over 20 years' experience in economic and social planning, Vanessa Bennett is considered one of Australia's leading economic and social planning experts. With qualifications in planning, economics, statistics and sociology, she has successfully developed and managed companies for over two decades.
Employing a broad range of qualitative and quantitative methods and practices Vanessa specialises in: housing policy development and assessment; economic and social impact assessments; cost benefit and financial feasibility assessments; strategic land use planning; infrastructure coordination and funding, and economic and social policy developments and assessments. Her clients are all levels of government, the resource sector as well as the development industry.
She is frequently sought after by clients, and has worked successfully on projects throughout Australia and internationally, including the Middle East, Asia and New Zealand.
Vanessa's passion for creating vibrant communities throughout the world – identifying and crafting the opportunity and the means for them to function to their full potential – is well known. Her skills and expertise have been demonstrated many times over through her strategic leadership of major projects that have been as varied in scope as in their geography.
Some examples of her work include the market assessment, development brief and strategic land use planning for the development of Pearl Qatar – a multibillion dollar man-made island of reclaimed land just off the shore of the Arabian Peninsula; the light rail pre-feasibility and economic impact assessment on Queensland's Sunshine Coast; housing policy, needs assessments and affordable housing projects in urban, regional and resource rich areas; cost benefit analyses for social and economic programs and project; and, community infrastructure projects and advisory roles.
Vanessa leads by her own example as an agent for social change.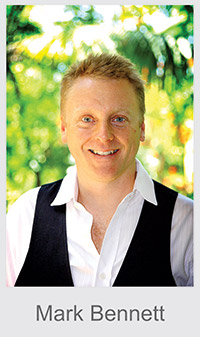 Mark Bennett has over 13 years' experience in environmental management with an emphasis on rehabilitating degraded landscapes into productive systems. His minesite rehabilitation work is cutting edge and can produce outstanding results within a relatively short space of time.
Mark has an enviable track record of successful rehabilitation projects and has worked extensively across Australia and Micronesia. His work on Christmas Island resulted in a finals berth in the prestigious Banksia Environmental Awards.
One of Mark's key passions is global food security and in particular the impact it has on the plight of isolated communities. He is focusing his knowledge and experience, in partnership with Paul Taylor, to rehabilitate degraded landscapes into productive food bearing and biological waste management systems, that can be replicated almost anywhere in the world.
Mark is also a co-founder of Hidden Garden Sustainable Farms Ltd.